Regular price
Sale price
$68.00 USD
Unit price
per
Sale
Sold out
Product Specifications

Say hello to the HiBlendr Juice Cup Pro S - the most aesthetic premium portable blender out there!

It features:

High-Speed Motor (21,000 revs/min).
Upgraded 4000mAh Battery. 
20-Seconds Ready To Go.
Wireless, Light & Portable.
Multi-Functional Push Start Button.
Enhanced Smart Lid Safety System With New Magnetic Chip.
Brand New Effortless USB-C Rechargeable Battery.
Re-Designed 304 Stainless Steel 6 Blades.
Eco-Friendly, BPA-Free Food Grade Reusable Bottle.
Capable of Blending Fruits, Small Ices, and Frozen Fruits.
Capacity: 350mL.
Blender Dimensions: 9*9*20cm.

So what are you waiting for? Upgrade your juicing game and get the HiBlendr Juice Cup Pro S today. It's the perfect way to enjoy delicious, healthy drinks on-the-go!
Size & Dimension
What's in the box?
View full details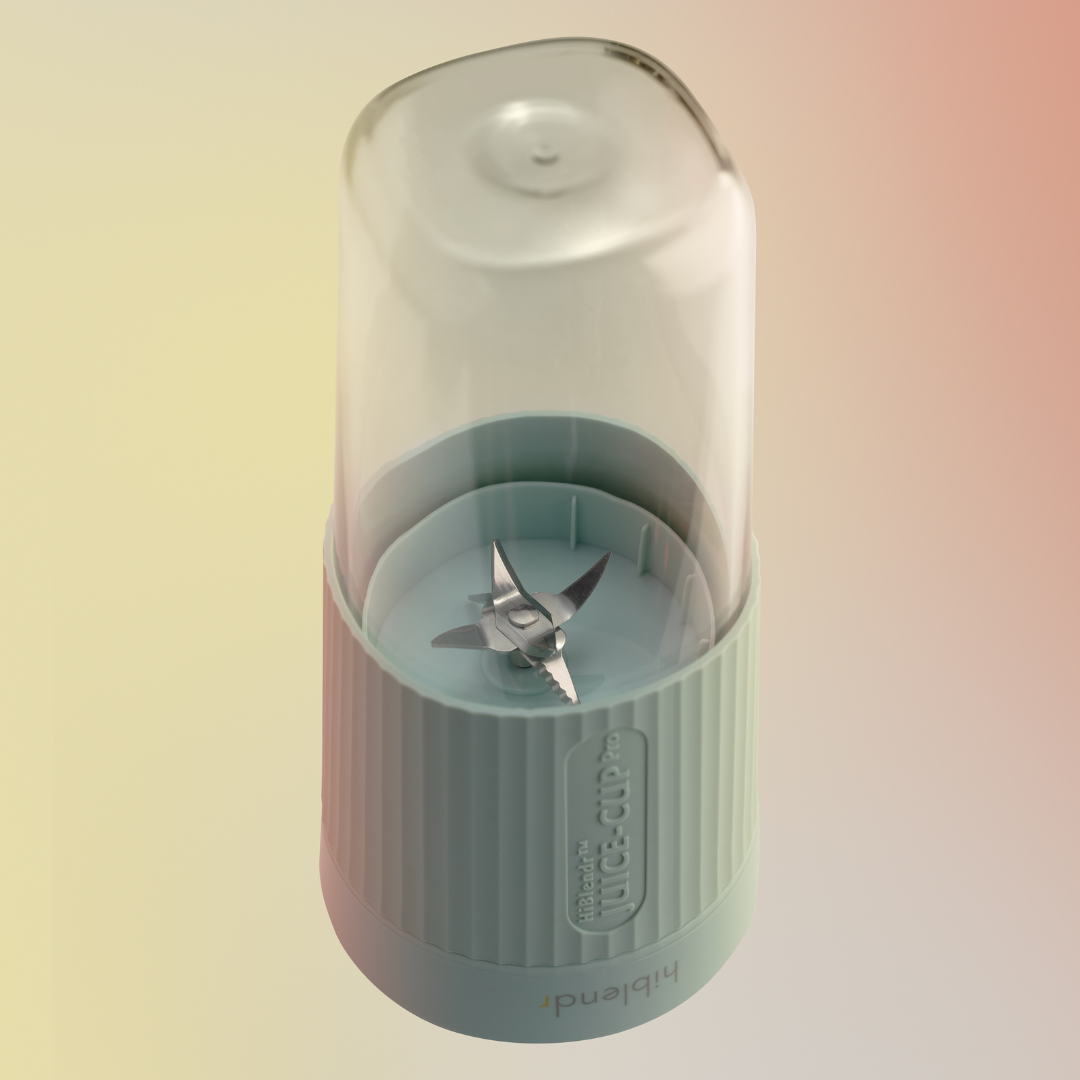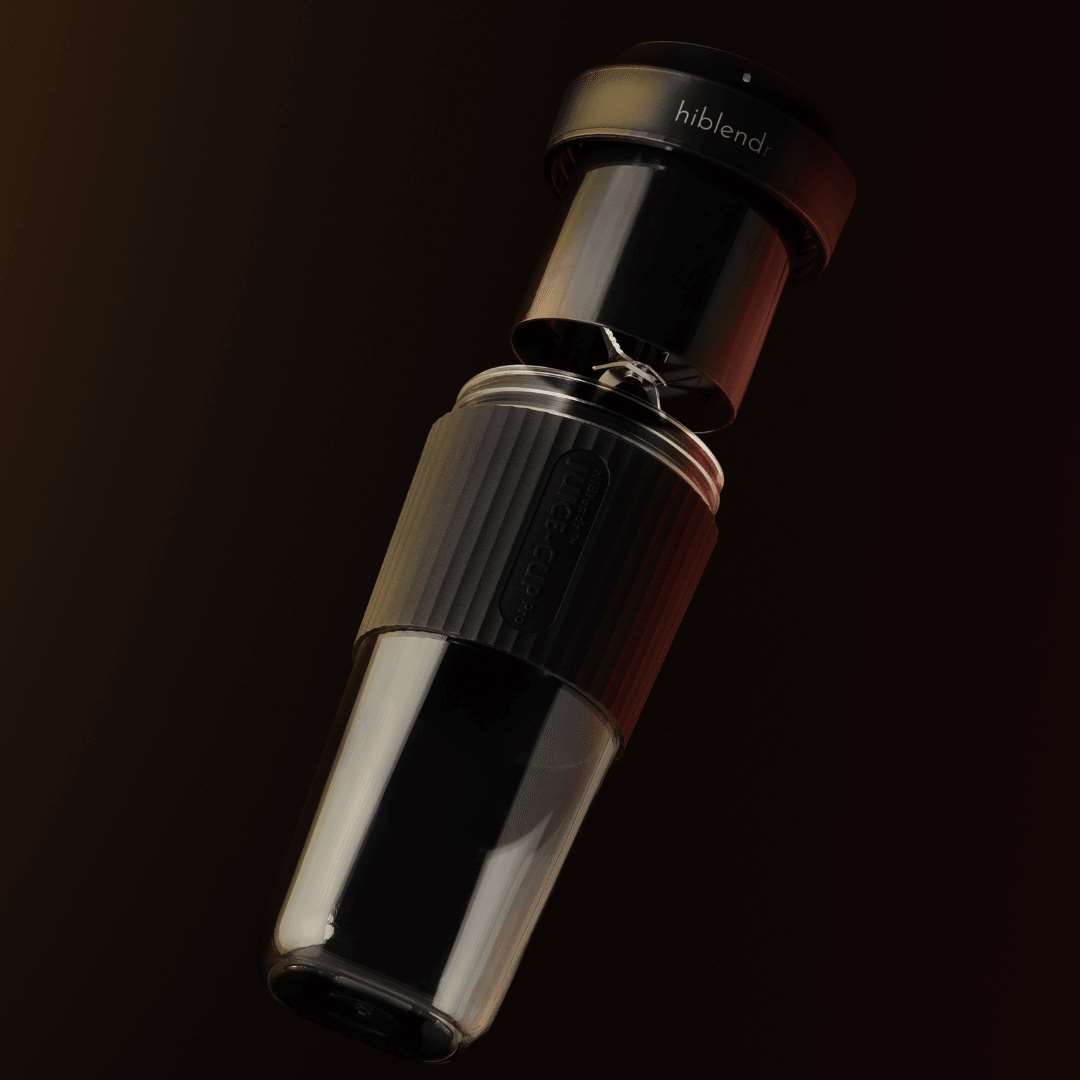 6 Toothed Stainless Steel Blades

with 350 spins/sec, it crushes ice & frozen fruits.

Magnetic Smart Safety System

Only blend when cover is properly closed, avoids risk of cutting.

4000mAH Battery - Up To 20 Blends*

Type-C fast charging, just like your smartphone.

Easy Self-Cleaning Feature

No more hassle cleaning, now with IPX5 water resistance.*

Non-Toxic Tritan™ Material

with SGS, FDA, BPA/BPS-Free Certification.
4-Steps Tranformation Plan.
Loved by 700+ Influencers.
@sharnaazahmad

2m followers

@aaronchiatengfong

290k followers

@hanxiiaoaii

899k followers

@uyainaarshad

1.7m followers

@izzueislam

3.1m followers

@bibiqairina

1.8m followers

@danny_ahboy

635k followers

@elisyasandhaofficial

976k followers

@puteriaishahofficial

1m followers

@littlemisskhan

1.5m followers
OUR PRODUCTS ARE LOVED BY 40,000+ CUSTOMERS ACROSS THE WORLD.
Great product
Easy to use, very user friendly ….
My Review
Ease to be used & practical. All can be done with just a single click.
Love the convenience
At first I encountered some trouble getting the blender to work. Went to the Hiblendr office and the staff showed me how to really tighten the lid in order for it to work (Thanks). Ever since then, I really love using the blender for my protein shake every night. Mix protein powder with water and ice and I get a really delicious smoothie-like protein shake. No need to shake the bottle anymore, Hiblendr does it all.
SOLID BLENDER BUT NEED MORE SPINNING POWER
I'm happy with my purchase as it is convenient to do it at the office or while travelling. However, you need to do smaller portions and shake it up a few times for it to blend well. Maybe the chunks in the frozen fruits can also be made smaller esp the brocolli.
All-New Juice Cup Pro S (2nd Gen - 2023 Version)
Frequently Asked Questions
Where do you ship?

Hiblendr offers standard and express insured shipping options. Free Shipping available for standard shipping option. Shipping costs and delivery times vary depending on the destination and selected shipping method.
How long does shipping take?

• West Malaysia: 2-5 days

• East Malaysia: 3-8 days
Can I do Instalment for my Hiblendr purchase?

Yes, you can! We do offer 0% interest instalment for 3-4 months with Atome/Grab.
Does Hiblendr Juice Cup Pro S blend ice?

Yes, it does blend ice & frozen fruits provided it's cover with enough liquid (can be water or milk) & the frozen fruits should not be too big.
How long does the battery last on the Hiblendr Juice Cup Pro S?

With its 4000maH battery, it can blend up to 20 blends protein shakes upon one full charge (one full charge will take around 2-3 hours).

It varies depending on the content that you blend. Tougher blends such as ice and frozen fruits might have lower blends per full charge.
How do I clean my Hiblendr Juice Cup Pro S?

We recommend you to use self-cleaning feature, after each use to blend water with a drop of soap to clean your Juice Cup Pro S. Rinse with plain water, and you're ready to go again. (wash within 30min after use to avoid stains)

With IPX5 water resistant, you are able to wash the blades part of the blender. However, you should avoid running water straight to the charging port part.
How do I properly store my Hiblendr Juice Cup Pro S?

Your Juice Cup Pro S can be stored in a cupboard, as you would any other cup or protein shaker. We recommend keeping the lid loose rather than tightly closed, to allow any excess water to evaporate.
Can I fly with my Hiblendr Juice Cup Pro S?

Yes! We recommend that you bring your Juice Cup Pro S in your checked bag without any liquid inside. Many folks bring it in their carry-on, but in some rare cases the Customs may not allow it.
Eco-Friendly & Sustainable

BPA-Free and Highly Durable Food Grade Tritan™ Material.

Contribution to Charity

You help children to change their lifestyle too.

Free Express Shipping

We ship straight from MY warehouse to your doorstep in SG.

1-Year Warranty Extension

Built to last & sustain your healthy lifestyle.