Hidration Made Simple

Where aesthetic meets functionality. Imagine a glass water bottle that matches you perfectly!

Thoughtfully designed for those on-the-go, it guarantees a pure sip each time. It's more than a drink; it's an experience, ensuring you remain refreshed and refined no matter where you are.
Soft & Grippy Silicone Sleeve

Offers a superior grip and added protection.

Ergonomically Designed

Featuring a comfortable handle for easy carrying.

Leak-Proof Lid

Designed and tested to prevent drips or spills.

Drop Resistant

Silicone sleeve guards against potential drops and damage.

Clean & Clear

No BPA, no BFA, just pure Hidration.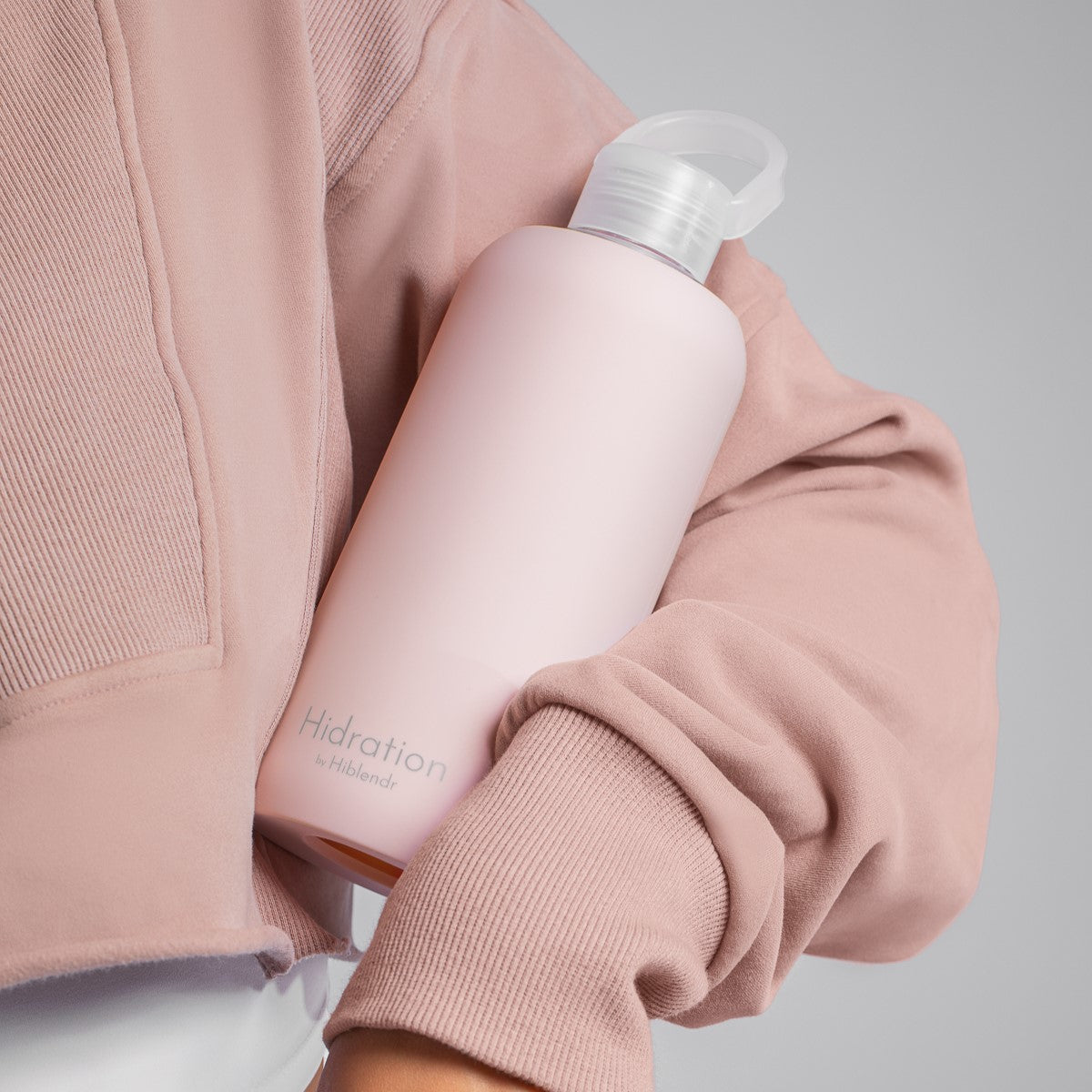 The Ultimate Glass Water Bottle
Soft & Grippy Silicone Sleeve
Offers a superior hold and it is designed to guard against unexpected drops. It's got your back on those clumsy days, turning 'oops' into 'all good'!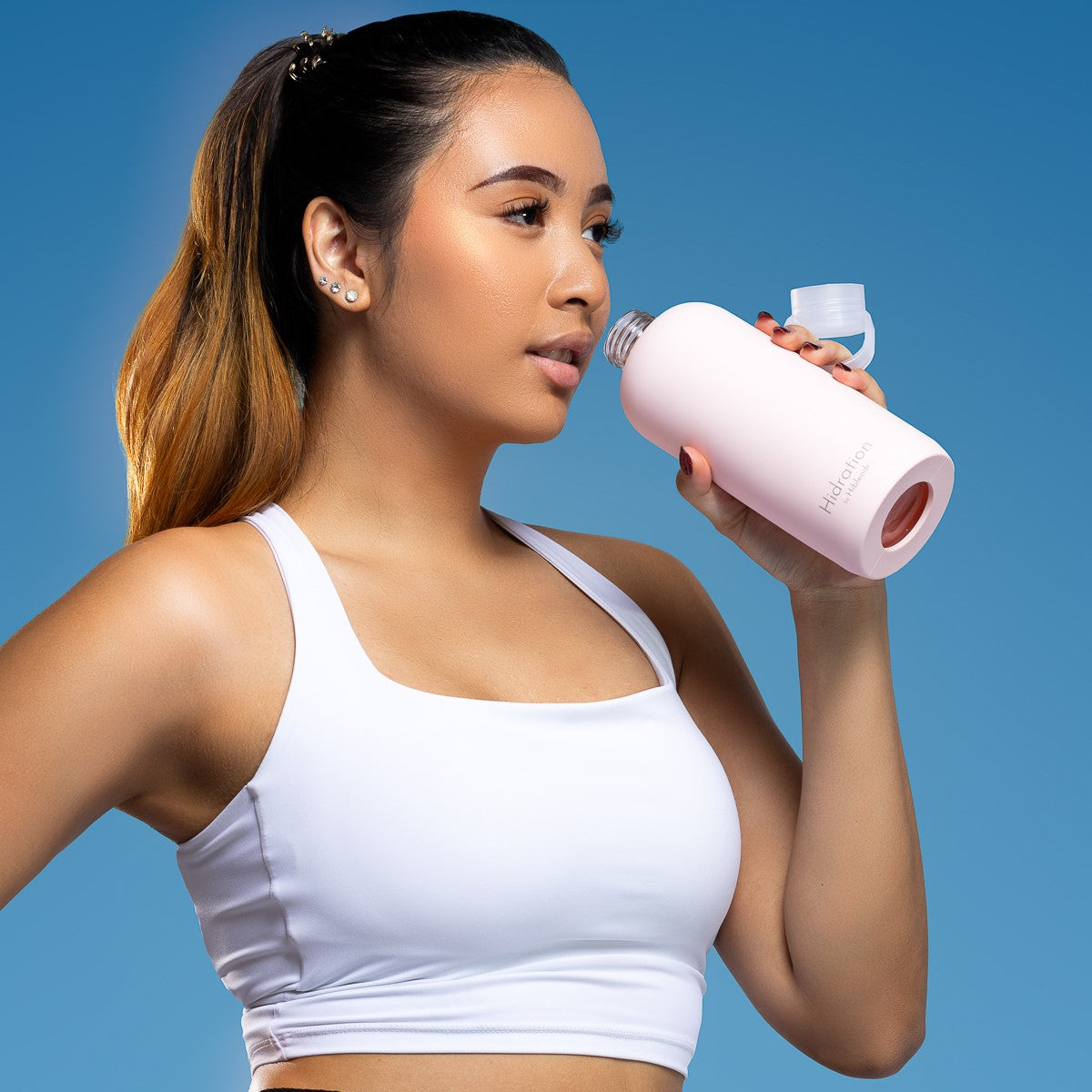 Designed For Easy Sips
Stay Hydrated on the Go
Enjoy pure Hidration with our 600ml Hidration bottle! Crafted from 100% eco-friendly materials, it's not just perfect for your daily adventures, but also a step towards a greener tomorrow.
No BPA, no BFA, just pure Hidration.
Sealed Tight, Crafted Right
Ergonomically Designed Leak-proof Lid
Designed with a comfortable handle, ensuring effortless and convenient carrying wherever you go.
Sleek and Minimalistic Design
Aesthetic Water Bottle
With the 2 Instagram worthy colours, you can easily match your outfit with Hidration. More than just a bottle, it's a style statement!
Always Flawless
Free from scratches and dents
Retains its pristine look, even with daily use.
Frequently Asked Questions
Where do you ship?

Hiblendr offers standard and express insured shipping options.

Free Shipping available for standard shipping option.

Shipping costs and delivery times vary depending on the destination and selected shipping method.
What is the capacity of the Hidration bottle?

The Hidration bottle has a generous capacity of 600ML.
Is the Hidration glass bottle prone to breaking?

Our Hidration bottle is designed with a protective silicone sleeve that enhances its drop resistance. However, like any glass product, it's essential to handle it with care. While it can withstand everyday use, avoid rough handling to prevent potential breakage.
What materials are used in the Hidration bottle?

The Hidration bottle is crafted from premium-quality glass and enveloped in a silicone sleeve. It's free from BPA and BFA, ensuring you receive pure hydration with every sip.
Is the Hidration bottle dishwasher safe?

Yes, the Hidration bottle is dishwasher safe. However, we recommend removing the silicone sleeve and washing it separately for best results.
Can I use the Hidration bottle for hot and cold beverages?

Absolutely! The Hidration bottle is designed to accommodate both hot and cold drinks. However, be cautious when handling the bottle with extremely hot liquids.
Is the bottle leak-proof?

Yes, the Hidration bottle features an ergonomically designed leak-proof lid, ensuring no spills during your daily adventures.
How do I maintain the freshness and clarity of the glass?

To maintain the pristine condition of your Hidration bottle, we recommend regular cleaning. Use warm water with a mild detergent and rinse thoroughly. Avoid using abrasive materials that might scratch the glass.
Is the Hidration bottle environmentally friendly?

Absolutely! The Hidration bottle is made with eco-conscious materials and is designed to be recyclable, emphasizing our commitment to a greener tomorrow.
Endorsed by 1,000+ Influencers
@sharnaazahmad

2m followers

@aaronchiatengfong

290k followers

@hanxiiaoaii

899k followers

@uyainaarshad

1.7m followers

@izzueislam

3.1m followers

@bibiqairina

1.8m followers

@danny_ahboy

635k followers

@elisyasandhaofficial

976k followers

@puteriaishahofficial

1m followers

@littlemisskhan

1.5m followers
Loved by 40,000+ Customers
Eco-Friendly & Sustainable

BPA-Free and Highly Durable Food Grade Tritan™ Material.

Contribution to Charity

You help children to change their lifestyle too.

Free Express Shipping

We ship straight from MY warehouse to your doorstep in SG.

1-Year Warranty Extension

Built to last & sustain your healthy lifestyle.